Essential maintenance
HES is currently undertaking essential maintenance on our web services. This will limit access to services in the following ways:
- Subscription access for HES online services will be unavailable (Scran, NCAP)
- Image purchasing options will be limited (Canmore, Britain from Above, Scran, NCAP)
- Any enhanced services which require a log in will be unavailable (My Canmore, Britain from Above contributions, Scran contribute)
General access to these services will all continue. Enquiries will still be able to be submitted.
We anticipate services to be restored from Monday 1st February 2021.
Groups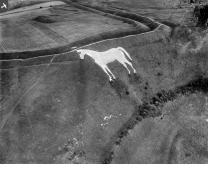 Wiltshire
About the group A group for images that illustrate the history of Wiltshire.
Created 28 November 2012
| | | |
| --- | --- | --- |
| | David Parry | |
| | Class31 | |
| So how many cattle markets did Wiltshire have, and have they all now gone? | Katy Whitaker | |
| There is still a livestock market/auction at Netherhampton, Salisbury. (And not quite Wiltshire, but there is also one in Shaftesbury, Dorset.) | David Parry | |
| | Sandra Brauer | |
| | Sandra Brauer | |
| | Sandra Brauer | |
| | Sandra Brauer | |
| So pleased to see that we finally have a Wiltshire group on the website - welcome! And you have even picked one of my favourite images as your cover photo. I am looking forward to a lively discussion about the history of this beautiful county! | Sandra Brauer | |