Groups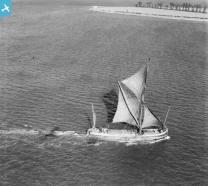 Thames Sailing Barges
About the group Collection of Thames Sailing Barge pictures
Created 18 February 2014
My competition entry for the most Thames barges in a photo. I make it thirteen. The same scene in nineteen years later and barely four can be counted.



A close up of a Thames barge on the New Cut can be seen:



http://www.flickr.com/photos/kindredspirituk/10051404545/in/photostream/

Today this promenade has been 'privatised' and the few Thames barges that remain, pay their maintenance through pleasure cruses for the public.


Where's Canning Town?