Scheduled Website Maintenance 14/07/20 00:00 – 04:00GMT – There will be periods of time during this window when this website will be unavailable.
Groups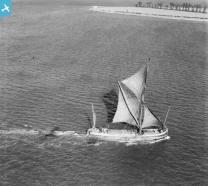 Thames Sailing Barges
About the group Collection of Thames Sailing Barge pictures
Created 18 February 2014




A close up of a Thames barge on the New Cut can be seen:



http://www.flickr.com/photos/kindredspirituk/10051404545/in/photostream/

Today this promenade has been 'privatised' and the few Thames barges that remain, pay their maintenance through pleasure cruses for the public.


Where's Canning Town?