Scheduled Website Maintenance 14/07/20 00:00 – 04:00GMT – There will be periods of time during this window when this website will be unavailable.
Groups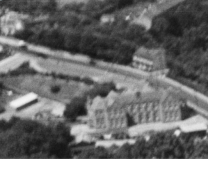 Oxhey Infants and Bushey Manor School
About the group Oxhey Infants School & Bushey Manor School - I've looked for ages, and I've never really found decent pictures of these schools. Only these...
Created 7 April 2013
See Oxhey Infants School Postcard


ordinarybloke


ordinarybloke


ordinarybloke


ordinarybloke


ordinarybloke

ordinarybloke


ordinarybloke


ordinarybloke

Bushey Manor School, shown without the later prefab canteen and additional classrooms taking up playground space on both sides of the main building. There looks to be a hut or grandstand on the lower playground (on the RHS of the lower playground) I don't remember that being there in the 60s


ordinarybloke

I too would like a picture of the Moatfield, more because I'm interested in that area. Sorry can't help


ordinarybloke


ordinarybloke


ordinarybloke

I visited the Colne Valley Water Works with the top class from Little Furze Junior School, South Oxhey, almost 60 years ago, in July 1954!



We are fortunate to have such a varied selection of images from the South West Herts locality and I will be pleased for members of this group to consider joining Watford & District.



John Swain, South Oxhey resident 1953-65, Watford Boys' GS 1954-61 and Bushey Cricket Club 1st XI 1958-65.



PS I'm still looking for an aerial pic showing the Moat Field Recreation Ground, home of Bushey CC from 1927 until 1974. Any ideas?


John Swain


ordinarybloke


ordinarybloke


ordinarybloke


ordinarybloke


ordinarybloke


ordinarybloke


ordinarybloke

I'm a 60s child born 1961 and attended both these schools.

Oxhey infants in 1965-6 onto Bushey Manor leaving there in 1971.



Oxhey Infants: The head was Mrs Dyble (spelling?) I was taught by in order - Mrs Brown > Mrs Davies > Mrs Richardson (I think I have the Richardson name correct?)



Bushey Manor School: The head was Mr Ruffet ( a local history buff)

I was taught by Miss Joseph > Mrs Wolfe > Mr Davidson > Mrs Bowles > Mr White.





ordinarybloke

Built in 1907, taken not long after.


Michael

Fantastic Michael, where on earth did you dig that pic up from?, I love it. It's cheered me up no end. Thankyou for posting it. There used to be a Timber Yard next door, 'Brent Timber' (in the 60s & 70s), I'm assuming we're looking at it in earlier form.


ordinarybloke

I also forgot to ask, where did you get the 1907 date from? I've struggled to find any records on the two schools. In my experience any information tends to be about the modern buildings.


ordinarybloke


ordinarybloke

You'll need to register to zoom in on these.


ordinarybloke


ordinarybloke


ordinarybloke


ordinarybloke

Oxhey Infants School (the real one!) 1928


ordinarybloke

ordinarybloke


ordinarybloke


ordinarybloke

I walked round Bushey manor school just before it was demolished. I was a fool, I took no pics. A great regret, but cameras were not everywhere back then. The lower palyground survives, pretty much as it was, serving as a carpark for the health centre.



Oxhey Infants has gone too.


ordinarybloke


ordinarybloke


ordinarybloke


ordinarybloke


ordinarybloke


ordinarybloke

Title pic is Capel Rd at the junction of Villiers Rd. Loveday's the baker and Palmer's Grocers


ordinarybloke


ordinarybloke


ordinarybloke