Scheduled Website Maintenance 14/07/20 00:00 – 04:00GMT – There will be periods of time during this window when this website will be unavailable.
Groups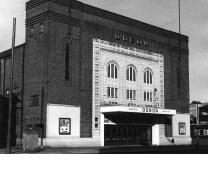 Burnt Oak, on the Northern line. (Successor to the currently inactive "Burnt Oak and Environs").
About the group Burnt Oak, Edgware, Queensbury and Colindale, the UndergrounD Suburbs!
Created 29 May 2013

colsouth111


colsouth111

Welcome to the group David(*class31) A somewhat belated welcome on my part I'm afraid but it's lovely to have your impressive range of knowledge at hand.


colsouth111

Illustrating the rapid progress of the Watling estate, it interesting to see that many established trees have been left in place. This contrasts with the practice of private developers at that time, which was to tear up all obstructions like trees.


colsouth111


colsouth111


colsouth111

An excellent source of earlier info on these areas is the map site http://maps.nls.uk/geo/explore which gives you an 1880/1913 map laid over a modern aerial view. It covers England and Wales and you can zoom in to the area you want.


colsouth111



Just look at all those surrounding fields! I wonder if there are any other such early Burnt Oak images yet to be released.


colsouth111


colsouth111


colsouth111

WELCOME TO THE GROUP FRENCH47. HOPE YOU FIND MUCH TO INTEREST YOU.


colsouth111


colsouth111


colsouth111

Hello. Fascinated by all teh comments on here. I have moved in to the Canons park area last year. However I recall coming to the Colindale area back in the late 1970's when I lived in Bushey Heath. A great deal has changed even in that relatively short time.

I am sad to see so much of Colindale's industrial past disappear. I hear that the last bit of Airco is under threat- it woudl be nice if it coudl be preserved. ( see picture)


Mark Amies

Welcome to the group Mark. Yes it is sad that Colindale's industrial heritage has largely been lost. If anybody could save that Airco remnant surely it would be English Heritage. What do you think Katy?


colsouth111

Thanks for adding those pins, Colsouth. Hard to imagine Stag Lane so rural as it it appears in that image. Great stuff.


bazouteast


colsouth111

As a child in Burnt Oak, Mill Hill was rather off the radar but the eastern edge of the Watling estate reaches almost to Mill Hill, separated from it by the mainline railway and now also by the M1. Some years back an elderly lady told me how as a child she would occasionally walk with her mother across the fields to Burnt Oak. It was with some bitterness that she recalled the building of the Watling estate as a barrier to such childhood pleasures. She said that Mill Hill folk would refer, rather unfairly, to the LCC Watling estate as "little Moscow", which fact is also mentioned in Alan A Jackson's excellent book "Semi-detatched London" (2nd edition, Wild Swan, 1991).


colsouth111

Interesting to see this station stripped of its shops and office block surround. As a child I remembered it as a temporary building, the 1923 original having destroyed by a bomb in 1940. When the station was eventually rebuilt in 1962 it was encased in a modern block. Now it stands stripped of that encumbrance, naked before the world.


colsouth111

Colsouth - the GM Works 1927 picture is amazing! I wondered if you or anyone can add more location pins so I can get my bearings on that one.


bazouteast

Will do. The road running from lower left to upper right is the Edgware Road (A5), heading towards Burnt Oak. Carlisle Road runs across the top edge.


colsouth111


colsouth111

I was fascinated by NthLondonBoy's post of 3 Nov. My father was also a Postie at The Hyde sorting office and guess what - my Mum also worked at the GPO office near the old bus depot and later worked in Merit House (now Hyde House - corner of Edgware Road and Rookery Way) then finally to the GPO building almost directly opposite the sorting office.


bazouteast


colsouth111

Hi colsouth111,



It's really interesting to read your comments on the photos for this area. Growing up near enough to be familiar with the Stanmore-Kingsbury run (Jubilee line was the nearest access point for the tube network), I've found it very instructive to catalogue the air photos around the Edgware Road!



Yours, Katy

Britain from Above Cataloguing Team Leader


Katy Whitaker


colsouth111


colsouth111

Thank goodness someone has taken the initiative to breath life back into this Burnt Oak group.

Well done colsouth111!


bazouteast

WELCOME BAZOUTEAST AND NRTHLONDON BOY TOO. GOOD TO HAVE SOME MORE COMPANY ON THE GROUP.


colsouth111

I remember Burnt Oak well having been born in Redhill / Edgware General in 1948 and brought up around Mill Hill, Colindale, Edgware and West Hendon in the 1950's & 60's.

Blackies for fruit & veg, an uncle worked at Tesco's and Duples, Hepworths where I used to have my suits made. My Dad was a postman based out of the Hyde sorting office, my mum worked for the GPO next to the old trolley bus depot. Many fond memories of growing up around that then safe area of London.


NthLondonBoy





I don't suppose you know, or could work out, which building at The Hyde was taken on as offices by the Aircraft Operating Company Ltd and Aerofilms Ltd, in the mid-1920s? They called it "Aerial House". I've no idea if it was a house converted for office use, or an office or light-industrial building. Would really aprpeciate any help you can give on this puzzle!



Yours, Katy

Britain from Above Cataloguing Team Leader


Katy Whitaker

Hello Katy



I considered this problem when I first saw you raise the question but couldn't find anything out about it. I will try again and also see if Mick willis, a former Aerofilms man knows anything when he returns from holiday.


colsouth111

I love the expanse of fields in this image as we look south towards Cricklewood.

At the bottom left we can just see part of the Schweppes mineral water factory. The Hyde lies just a little to the north, also embracing the Edgware Road. Can't recall seeing many pictures yet actually of the Hyde rather than Colindale, apart from one of the Duple coach factory.


colsouth111

Further to the Duple coach factory; the factory was built in 1926 when Duple moved from Hornsey. The factory was extended in 1934 when they bought Cowleaze House, which place I thought might have been a candidate for Aerial House.


colsouth111


colsouth111


colsouth111

A friend has just reminded me that although Desoutter Bros became famous for power tools Marcel Desoutter started the company to manufacture artificial legs after losing a leg in a flying accident. His brother Charles set about designing him a modern, light weight prosthetic and so the company was born, with pneumatic drills as a money making sideline.


colsouth111


colsouth111


colsouth111


colsouth111

Colin Park Road and the immediately adjacent roads in Colindale were built by John Laing to an advanced spec for the time that included cavity walls as standard and Critall windows at the rear. They were marketed as "The Little Palaces Of Colindale" priced at between £795 and £895. A deposit of £50 and just over 30s (£1.50) a week for 25 years and the palace was yours.


colsouth111


colsouth111


colsouth111

Here is the site of Queensbury before it existed as a district.

Honeypot lane runs down from the left and across to the lower right. The Met/ Bakerloo line would follow the same line a couple of years later and Queensbury station would be built towards the lower right just above Honeypot Lane.


colsouth111

Welcome aboard Norman. See chat page.


colsouth111


colsouth111

Walking down Watling Avenue towards the station, my Dad's shop was on the left hand side. No sign yet of the Co-op on the main road.


Norman Vickery

I grew up in Burnt Oak in the 1950's. The expansion of the London Underground into the countryside around London in the '20's and 30's was the catalyst for a massive expansion of London's suburbs. Now Britain from Above allows us to track the remarkably rapid development of our district. I've chosen a picture of the Odeon cinema as the header. When built in 1929 it was called the Regent. After only three years it was almost doubled in capacity. The name was changed to Odeon, around 1950 it became the Gaumont, which is how I remember it, and changed back to Odeon in about '62. An Iceland store now stands on the site.


colsouth111

Many memories of attending the Gaumont for "Saturday Morning Pictures". Occasionally went to the Savoy - heading towards Colindale, but strangely more likely to go the Ritz, Edgware and on very rare occasions to the Essoldo, Queensbury.


Norman Vickery


colsouth111

Can see Lawrence Crescent and Reynolds Drive between Mollison Way and Beverly Drive. Think my parents bought the house in Lawrence Crescent circa 1937. Notice no shops in Mollison Way.


Norman Vickery

My profile gives immediate clues as to why I have joined this group.


Norman Vickery


colsouth111


colsouth111


colsouth111





Contributor Class31 has a good knowledge of this area and would be a valuable addition to this group, so wherever you are please get in touch.


colsouth111


colsouth111

The aforementioned Redhill Lodge from ground level.


colsouth111


colsouth111





Hidden within the copse of trees is Burnt Oak Farm. The entrance to the farm on the high road, marked by quite a large tree, was the eventual location of the Regent, Odeon, Gaumont Cinema of fond memory, now an Iceland store.



colsouth111


colsouth111

This is Vancover Mansions and it interests me because it predates Vancover Road in which it stands by about seven years. If anyone out there knows its history be please feel free to contribute. The estate when eventually built was known as the Canada Park estate and that name can be see above the former shops in nearby Columbia Ave. The flat roofs of the modernist houses just beyond can be seen on the 1920 picture so presumably Vancover mansions was built soon after as they can all be seen on several images from 1926/7. Together with Queens Terrace and the small factory, they formed an isolated square of development until 1929.


colsouth111


colsouth111


colsouth111

This 1927 view shows the start of development on the west side of the High Road by the junction with Stag Lane. This parade was to house a bank, the post office and John Ford the drapers, (which was still there in its original form until about 2001). Within a couple of years the shops stretched right down to Queens Terrace just opposite South Rd. The High road was eventually renamed Burnt Oak Broadway in about 1937.


colsouth111